Once you have signed up for Yaware.TimeTracker, choose one of the 3 ways to install the app:
send invitation by email;
download an installation file, the Client;
install remotely via Network Setup Utility (for Windows OS only).
Here's how to install Yaware.TimeTracker by downloading an installation file, the Client.
1. Login to your Yaware.TimeTracker online account.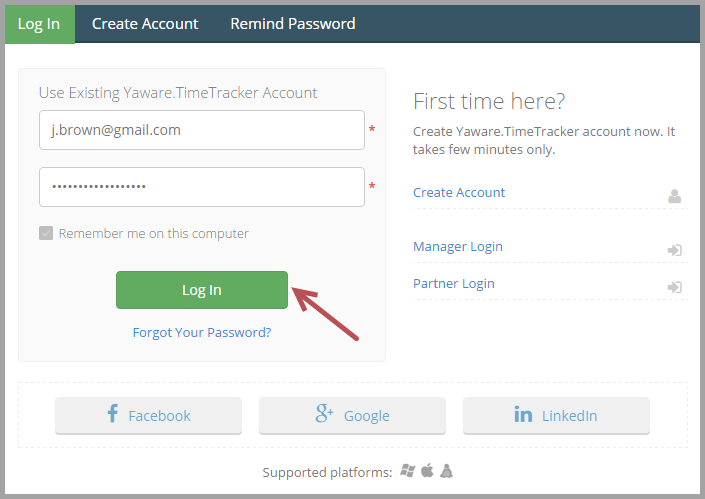 2. Go to Add employee → Download Installation File.

3. Choose the operating system you want to install Yaware.TimeTracker on, simply by clicking on the appropriate button, e.g. Windows:

4. Find installation file in your downloads and click on it, press Run and follow simple instructions. The installation will proceed automatically.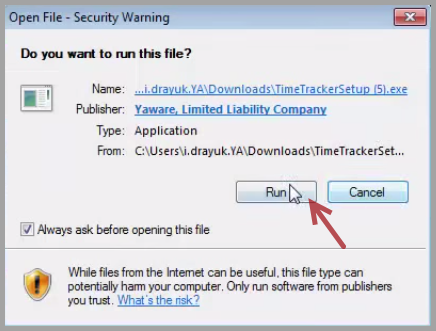 5. The installation file is saved in your downloads. Now you can copy it and save on flash drive or shared folder to install on other computers by simply clicking Run.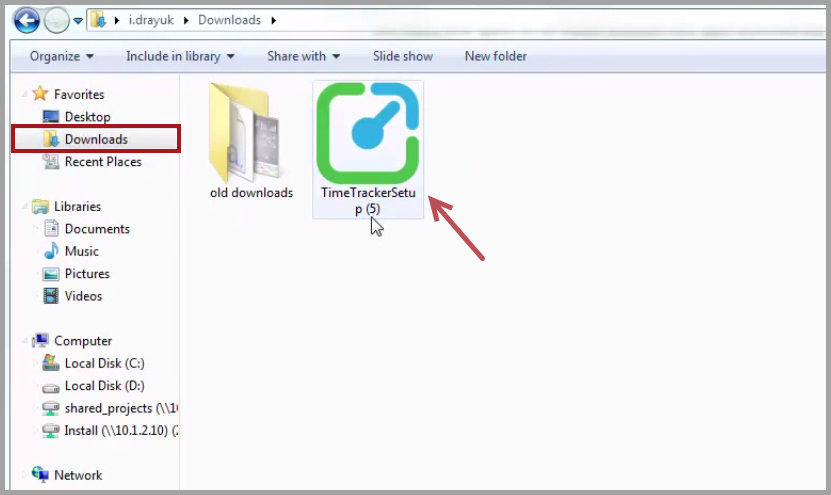 6. The installation file contains account identification which means the name of a new user will appear in your account in the Employees tab, Active Employees subtab.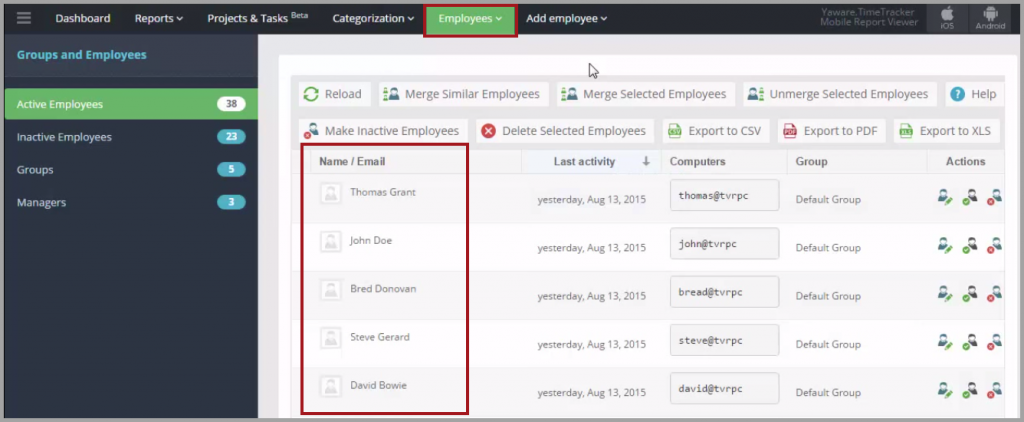 7. You're done – you have successfully installed Yaware.TimeTracker by downloading the installation file.