Once you've signed up for Yaware.TimeTracker, you can choose between 3 ways of how to install the app:
send invitation by email;
download an installation file, the Client;
install remotely via Network Setup Utility (for Windows OS only).
Here's how to install Yaware.TimeTracker via Network Setup Utility.
1. Login to your Yaware.TimeTracker online account.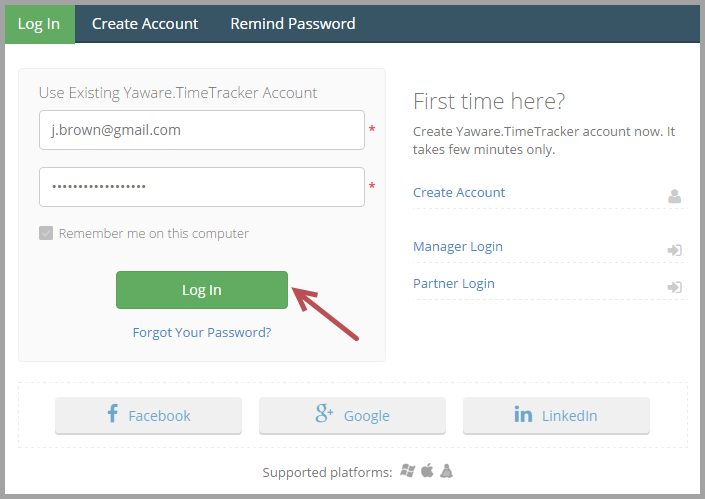 2. Go to Add employee → Remote Installation.

3. Click on "Download Network Setup Utility".
4. Once the download is completed, run the application. As next, follow the instructions to proceed with Yaware network setup installation.
Enter name and password of the user who has the network administrator access: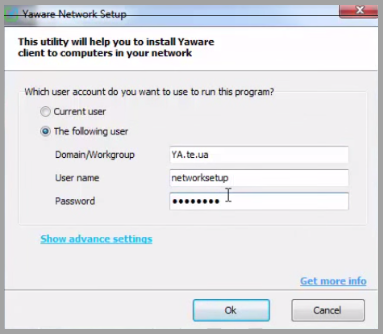 5. In a newly opened window check computers you want to install Yaware.TimeTracker agent on, or use context menu to select all. Next, click on Install Yaware Client.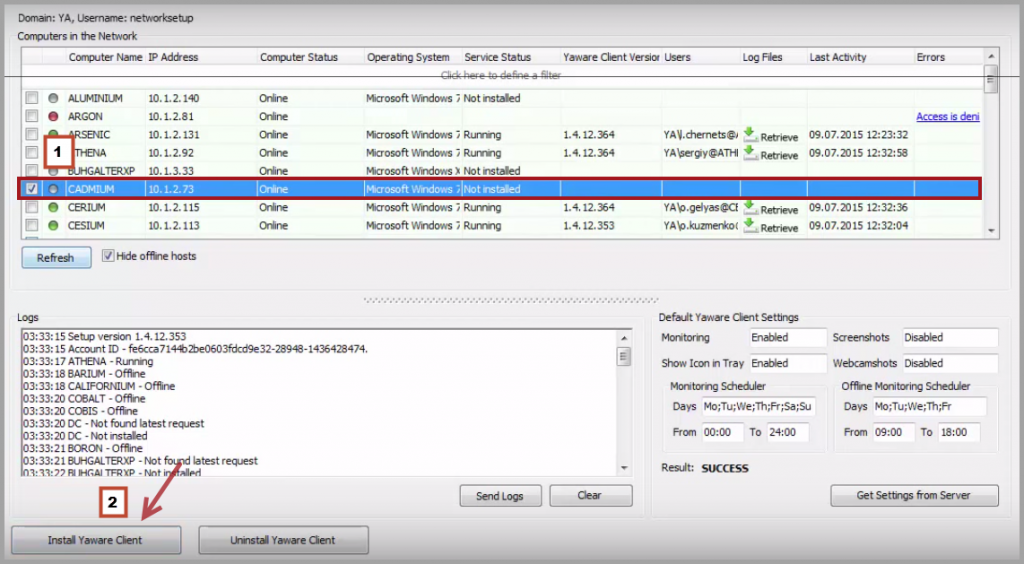 6. After a successful installation, the computer name will appear in front of Yaware-agent version and status of the service will be changed to "Running."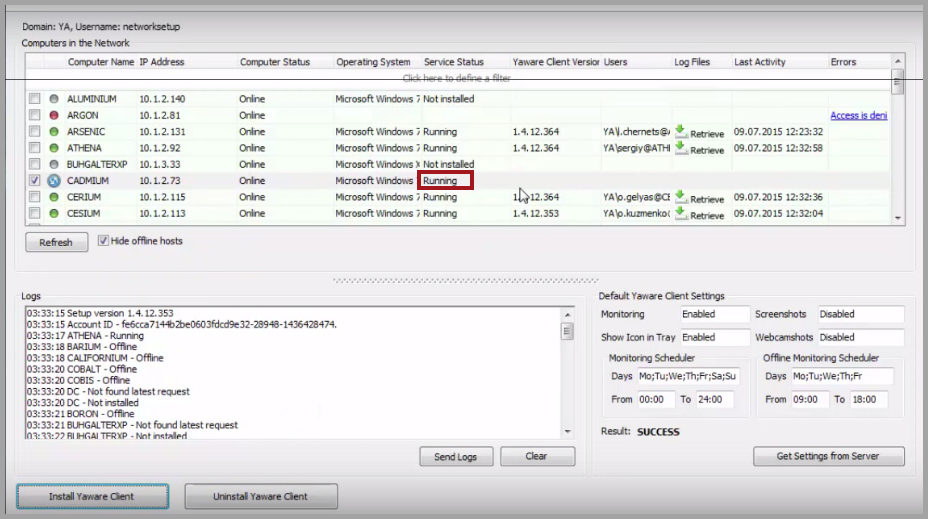 7. You're done – you've successfully completed installation of Yaware.TimeTracker via Network Setup Utility.
*Supported Operating Systems
Windows 2000
Windows XP
Windows Vista
Windows 7