This report shows the dynamic of company's time during a specific period of time.
Yaware.TimeTracker sums up the time of all employees by each day and then builds the statistic.
1. Log into your Yaware.TimeTracker account:
2. Click "Reports" – "Dynamics". Select the report "Company working time dynamics":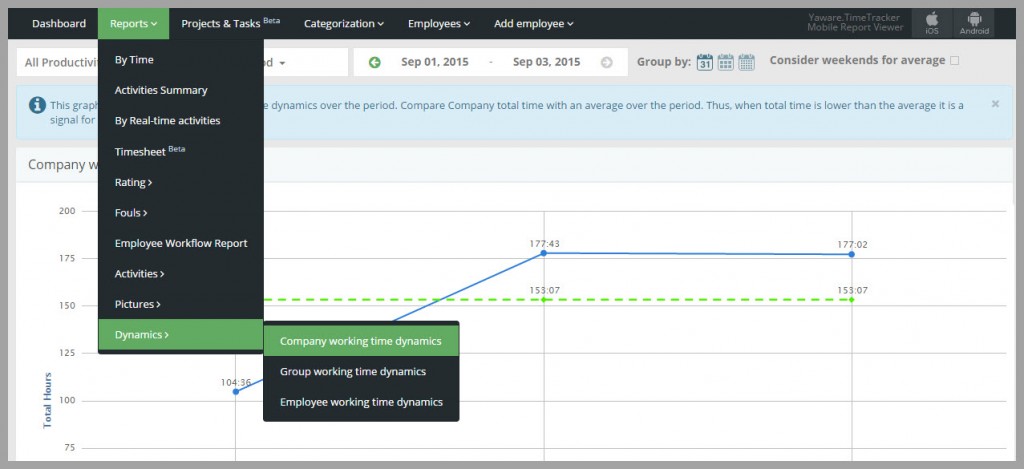 3. Now choose the period for which you want to see the dynamics. You can either specify it in the filter or choose the custom date in the calendar:

4. You can also compare how productive, unproductive and neutral time changes during the selected time period. For that, click on the "All Productivity filter":

This is what the customized report looks like: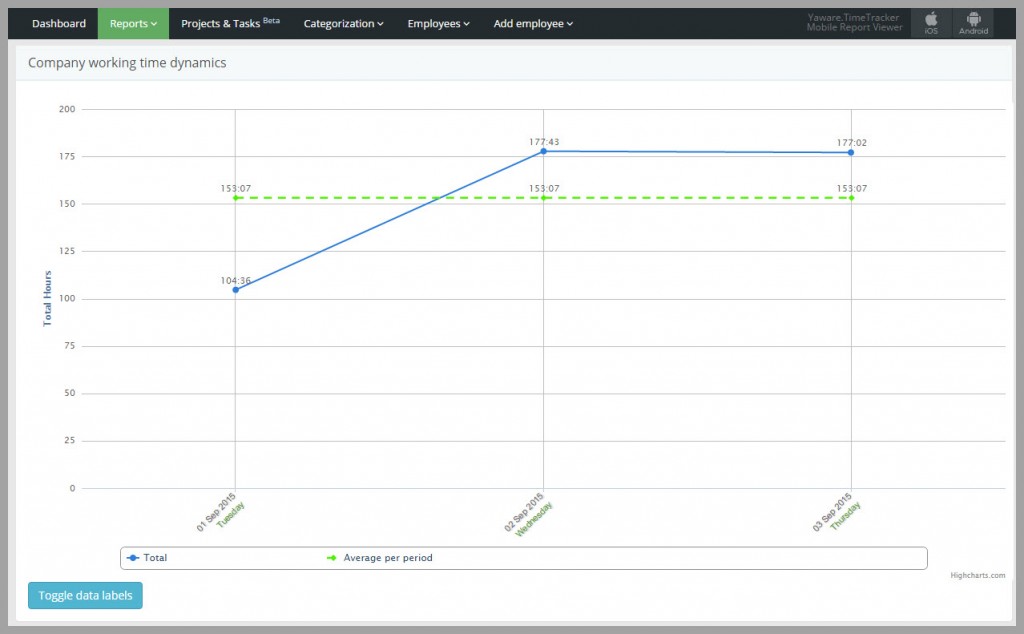 The following dynamic contains only two curves: the curve of company time and average time period: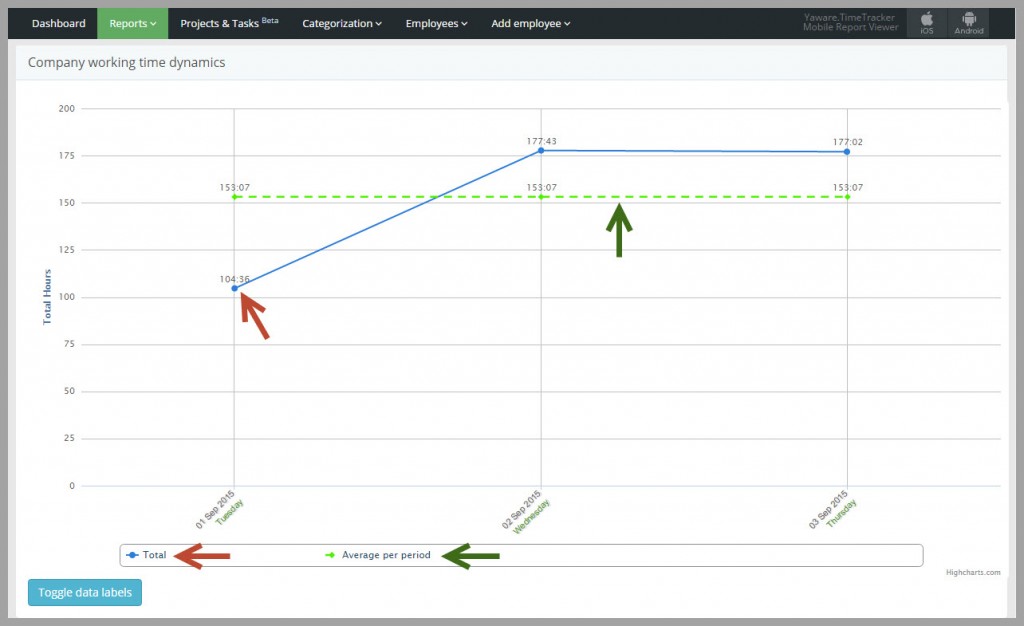 Using this report you can detect the periods when overall productivity of the company decreases (goes below the average time per period). Investigate the reasons to eliminate the jumps in productivity.