The report "By Application" enables you to:
see the sequence in which employees use resources;

determine how often the employee switches between tasks;

identify the "time eaters".
1. Log into your Yaware.TimeTracker account:
2. Go to Reports – Activities – By application: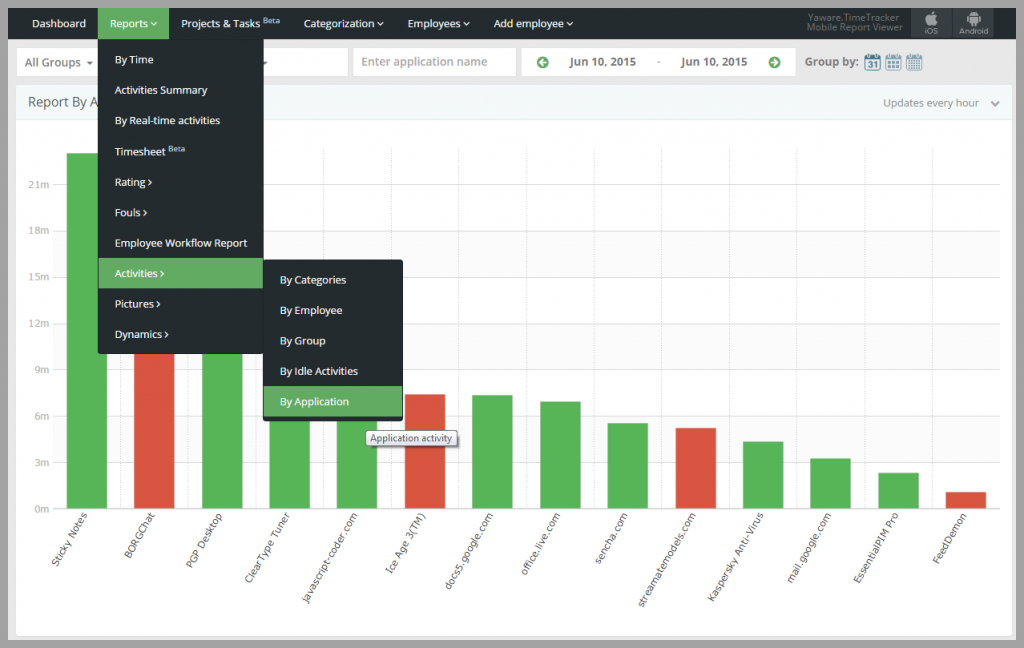 3. Click on "All Groups" filter to choose the group for which you want the data to be displayed:

You can choose one or several groups simply by clicking on them:

4. Click on "All Employees" and chose employee/s for which you want the data to be displayed:

5. Now chose the date from the calendar to filter the data. It can be a single day, week or a whole month:

6. Now that the filters are set, you can analyze the report.
If you chose to view the information for all employees within the group, the charts will be colored in gray in order to avoid confusion. Because the same application can have different productivity status for different employees: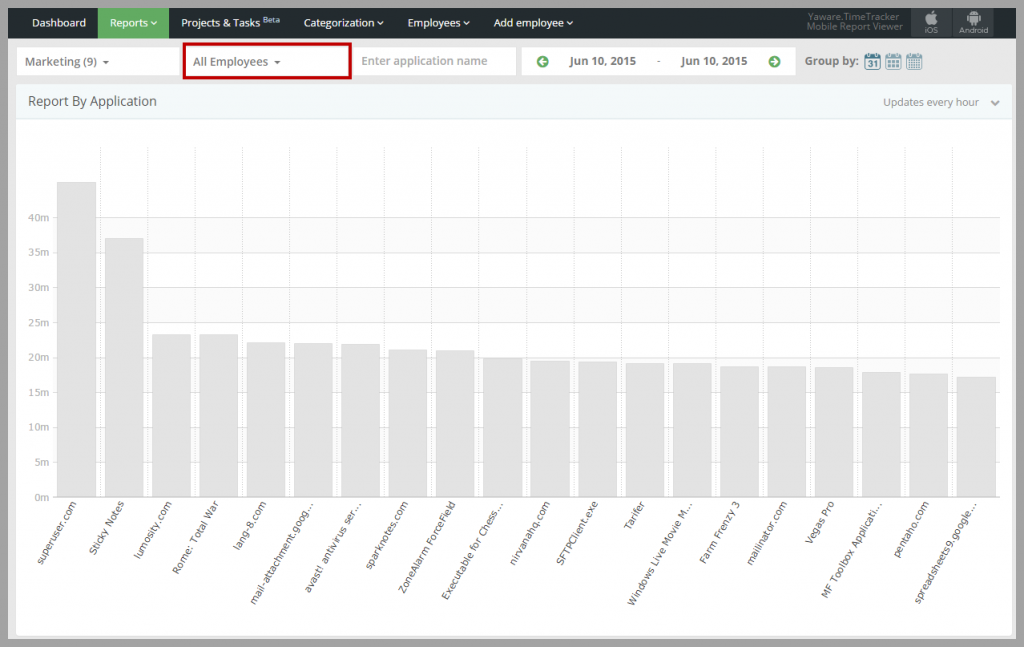 So, the report By Application shows how much time employees have been using a certain app/website.
If you scroll down, you will see the report by time of the use of application: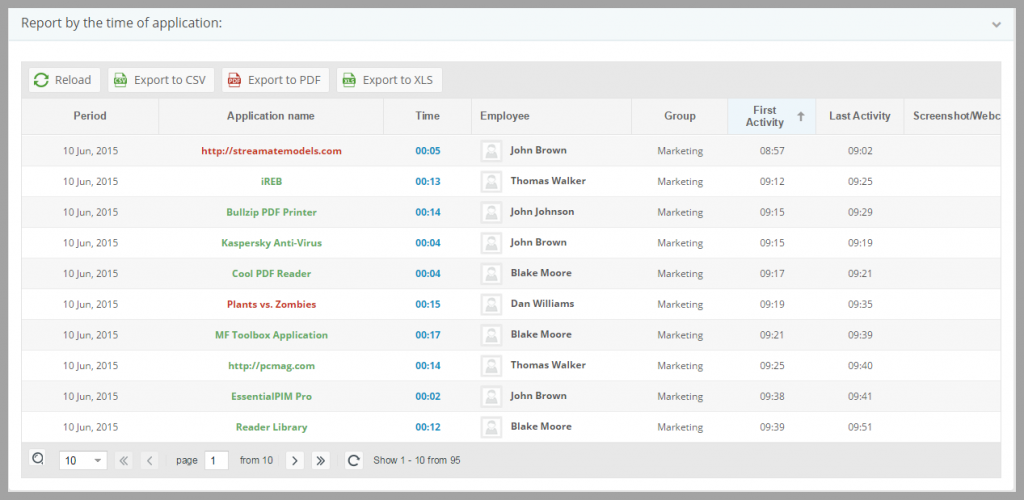 Using this report, you can find out which employee used a particular app/website, for how long  and its productivity status.
You can sort the list in either descending or ascending order: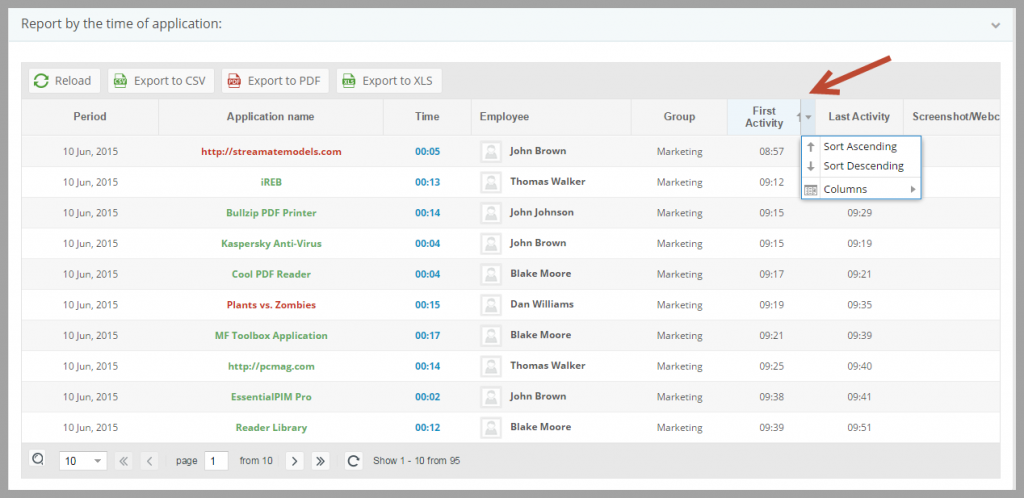 If you sort it in ascending order, then the applications will be sorted by the use from morning to evening time, in descending – vice versa.
Now, when you chose a single employee, all the charts will be colored in green, red or gray, depending on which apps and websites had been using during a selected period: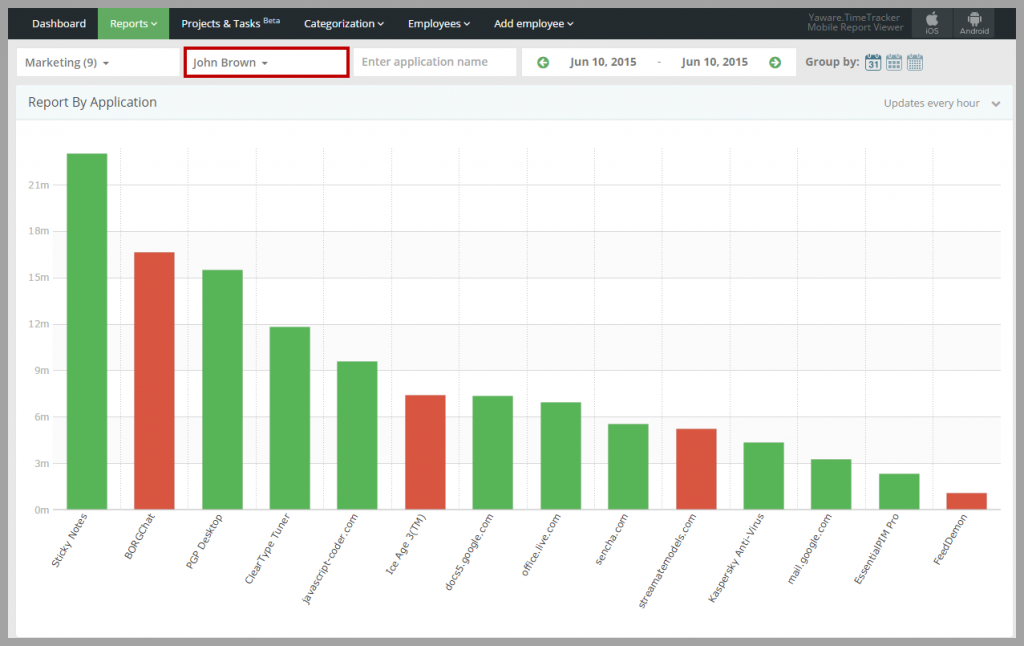 The great benefit of this report is that using it, you can find unutilized software. So, now we're viewing the statistics of a marketing department. Let's say you pay for BuzzSumo that is supposed to help marketers find ideas for content and monitor social media. Just type the URL of the application and see if marketing uses it: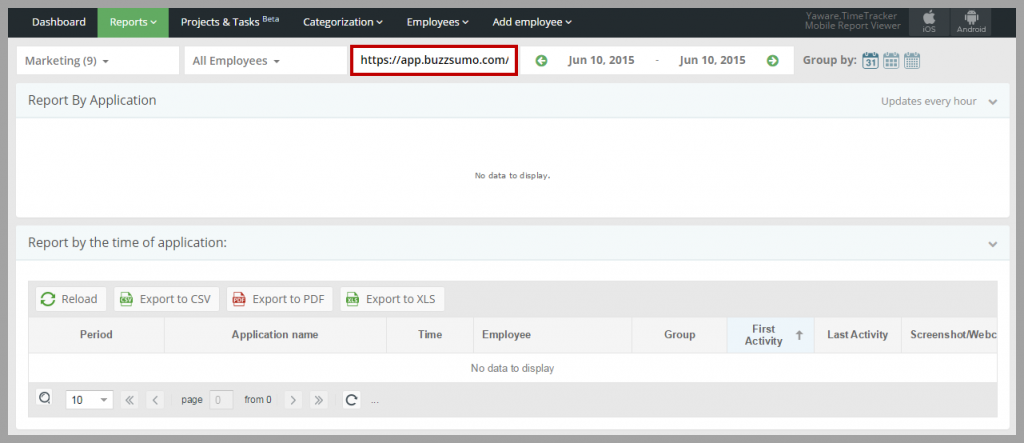 As you can see, no. So now you can save money and unsubscribe from this service.
That's it. Analyze the application and website use, eliminate time eaters and save money!