Activities by employee
1. Login to your Yaware.TimeTracker online account.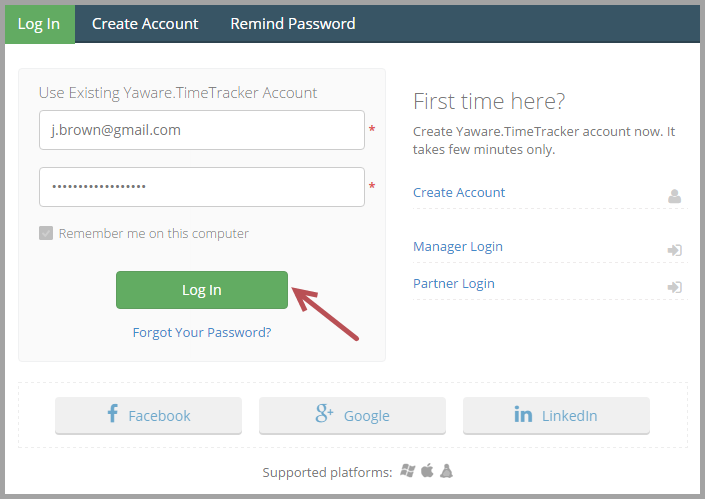 2. Go to Reports → Activities→ By employee.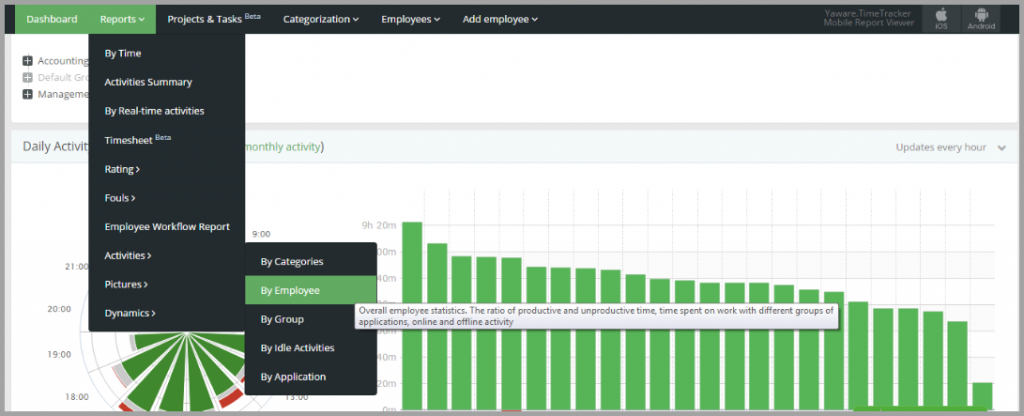 3. Click on All groups to choose the group for which an employee is assigned:

For example, Accounting:
4. Click on the menu with employees' names to select employee for whom the stats are needed:

5. Select the employee just by clicking on the appropriate name:

6. Click on Custom period menu to select the period you need and just click on the appropriate option:

7. You can customize the period by selecting appropriate calendar dates:

8. Now, just view the reports generated for selected employee:
report by Employee Activity:

report by time activities:

structure and dynamics of employee productivity;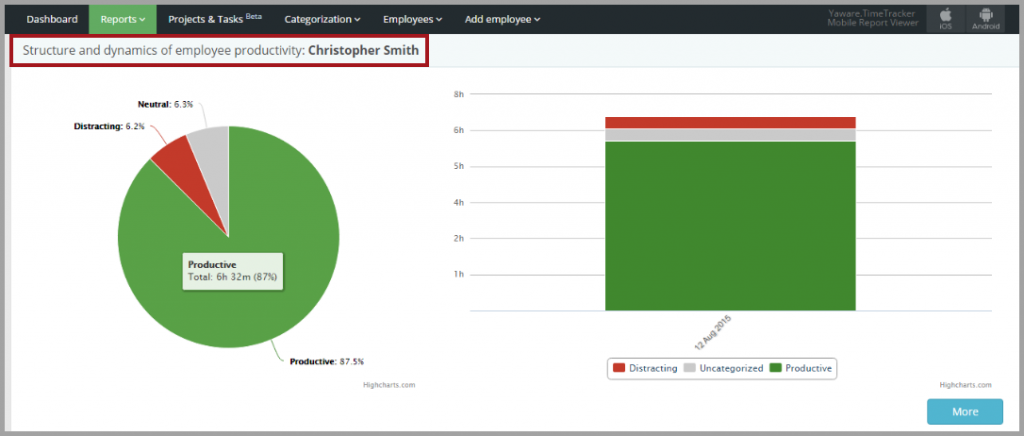 structure and dynamics of categories;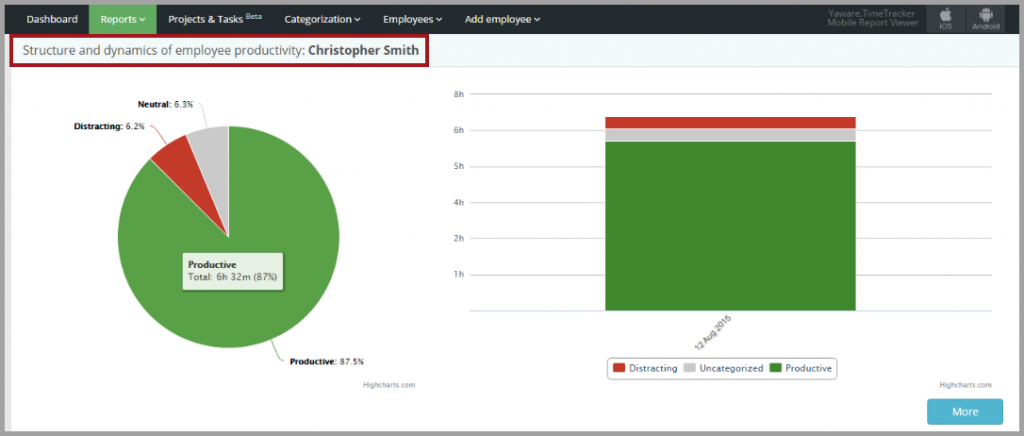 structure and dynamics of idle and online activities.
You're done – you've successfully set and viewed the report "Activities by employee".