In the Settings menu you can create individual settings for one employee or a whole group.
1. To do this, login to your Yaware.TimeTracker online account: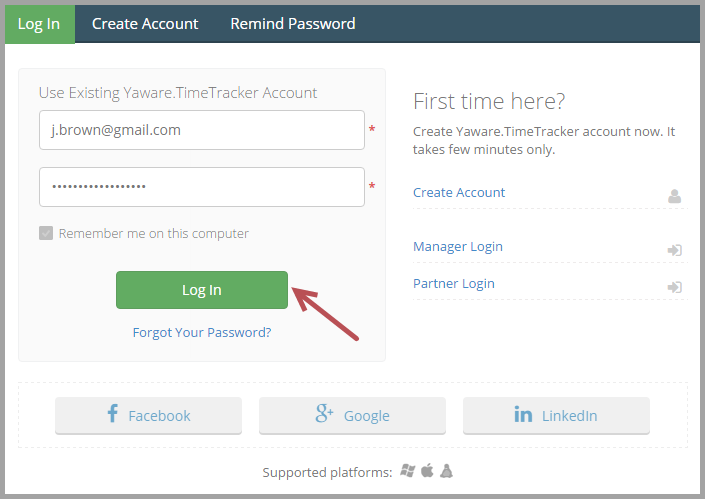 2. Proceed to the Settings menu.

3. You will then see the following window opened:

4. Click on the Create individual settings button to create appropriate settings for specific employees or a specific group.
5. You can select individual settings for the whole group or specific users. You can choose the group you need by selecting it from the dropdown menu in the newly opened window (the list of groups follows your company's organizational structure):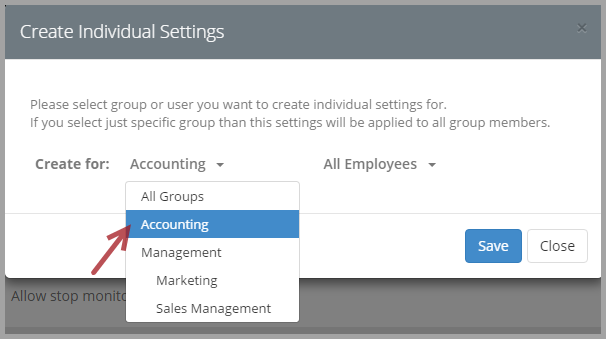 6. You can also choose specific users by selecting them from the dropdown menu in the same window: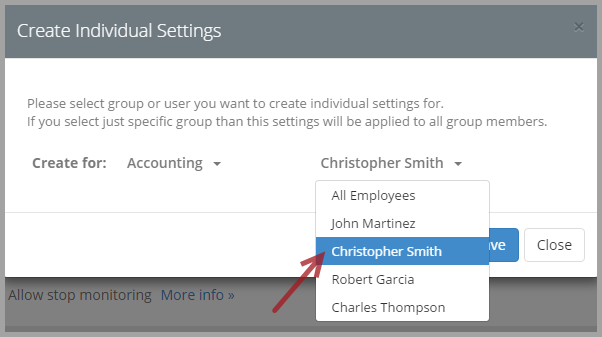 7. Next, just specify the tracking options in the appropriate tabs on the left bar: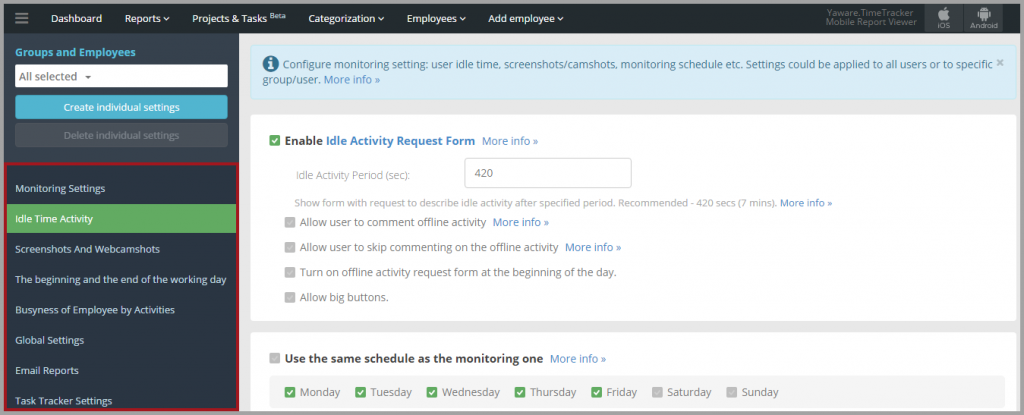 The tracking options for specific users and group at large are the same. Check out how to specify monitoring settings here.
Productivity settings
You can also set the productivity status of apps and sites for specific users and/or group.
1. To do this go to Categorization → Define productivities:

2. Select the group you need and set appropriate productivity status for specific apps and sites simply by left-mouse clicking on Distracting, Neutral or Productive buttons: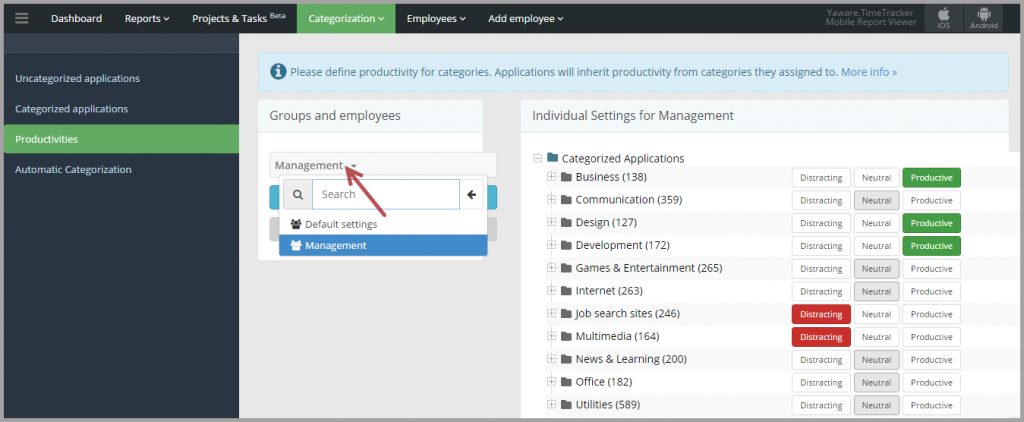 3. You're done – you have successfully specified productivity settings.
All changes are saved automatically.