Working Late Hours
1. Login to your Yaware.TimeTracker online account.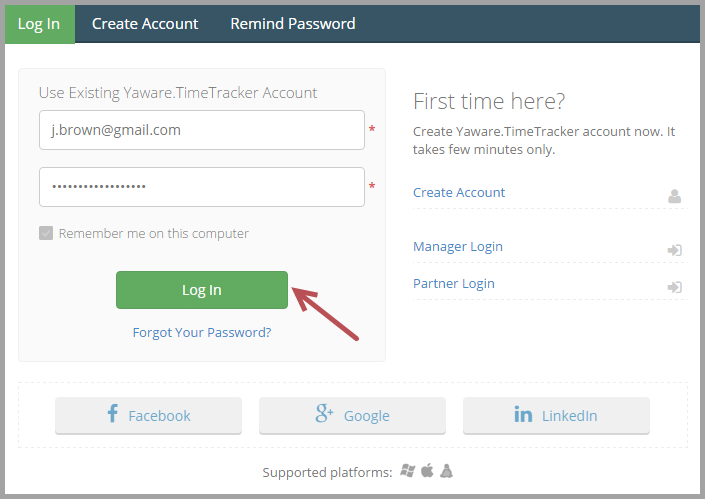 2. Go to Reports → Fouls → Working Late Hours.

3. Click on All groups to choose the group you need:

You can select all groups, several groups or a single group, (e.g. Accounting) just by clicking on them:

4. Click on All employees menu to select employees from the group you specified above:

You can choose all employees, several employees or a single employee. Simply click on the appropriate names:

5. Click on Custom period menu to choose the period you need and just click on the appropriate option:

6. You can customize the period by setting appropriate calendar dates:

7. Click on Night work start time to set the beginning of a night work time:

8. Click on Night work end time to set the end of a night work time:
9. Press Group by: Day, Week, or Month to group the data as you need:
10. View the report according to the settings you selected: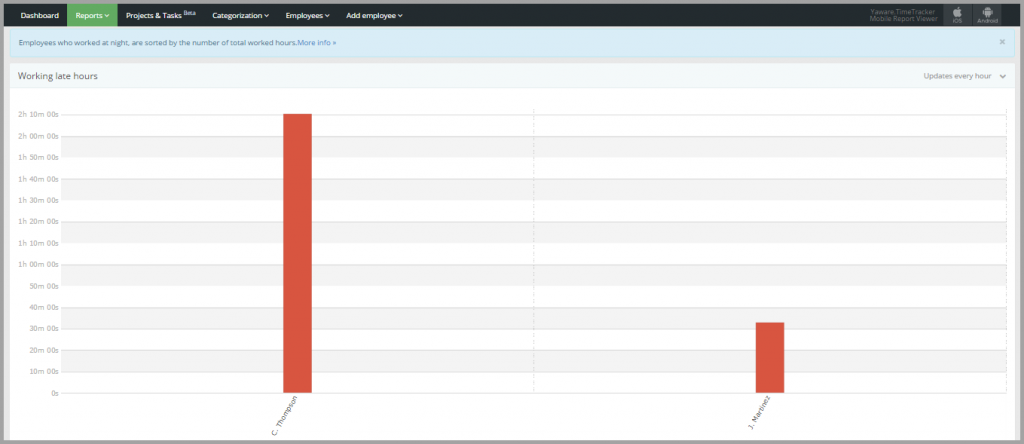 11. Click on Export XLS, Export CSV, or Export PDF to download the stats in the format you need.

You're done – you've successfully set the report "Working Late Hours".