Select "My survey" in the menu, then "Add survey".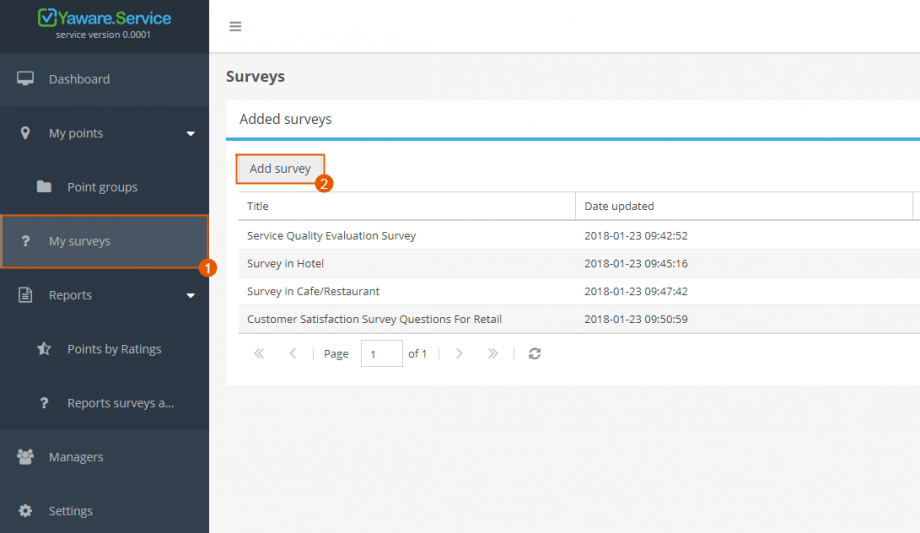 Create obvious survey title and put it into "Title" field. Select the most appropriate to the question form for the survey. For example, for the survey with predefined answers the appropriate form would be "Radio Group" or "Select". It's also recommended to create forms for photo and video upload.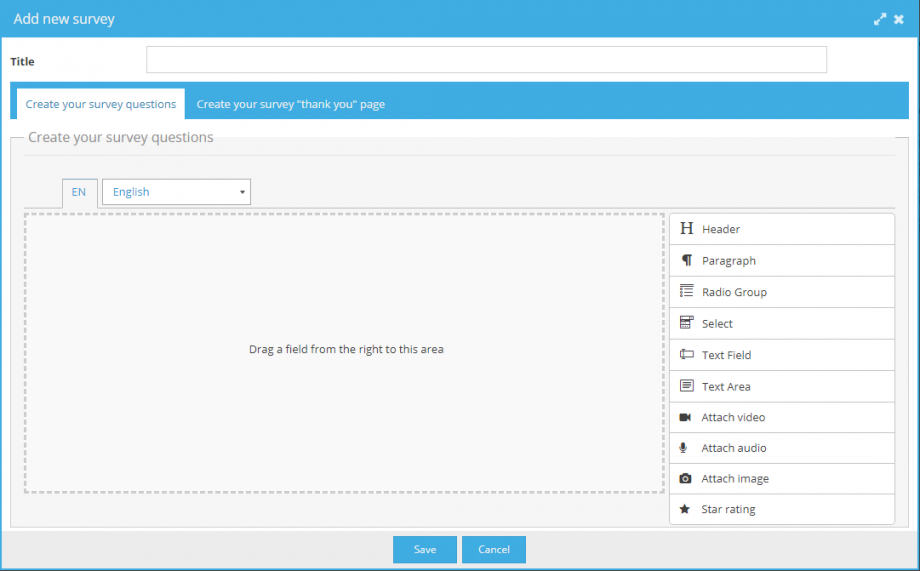 To add question field simply drag'n'drop appropriate element from the list. In the same way you can rearrange already added question elements.
Put your question into « Text field ». In case you need to clarify your question use « Help text » element. Save the question.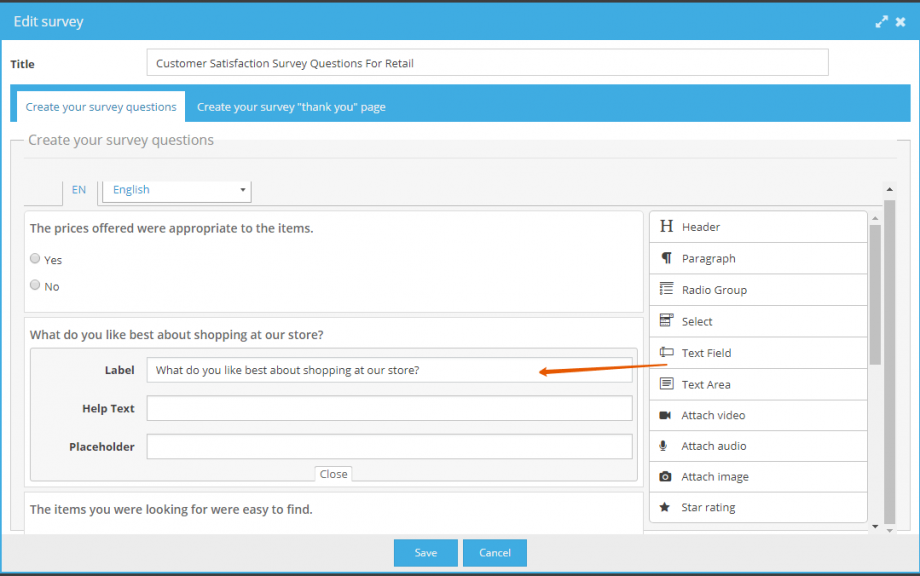 You can preview your form in "My Surveys" menu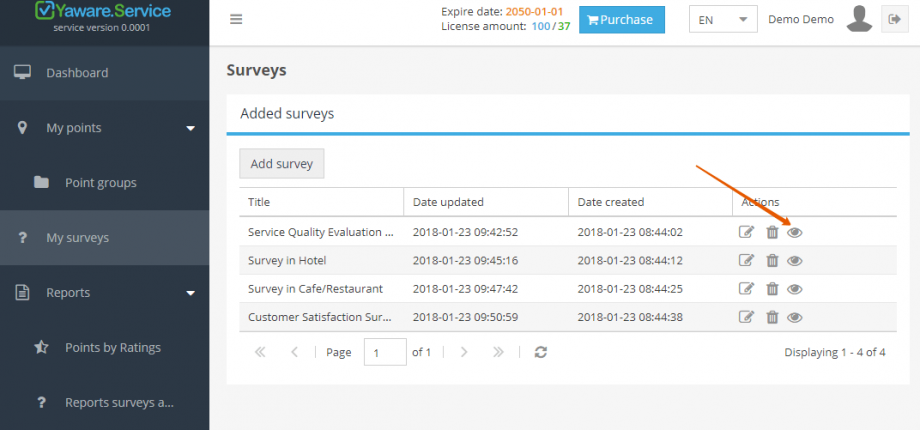 Create a "Thank You" page which a client will see after submitting the form.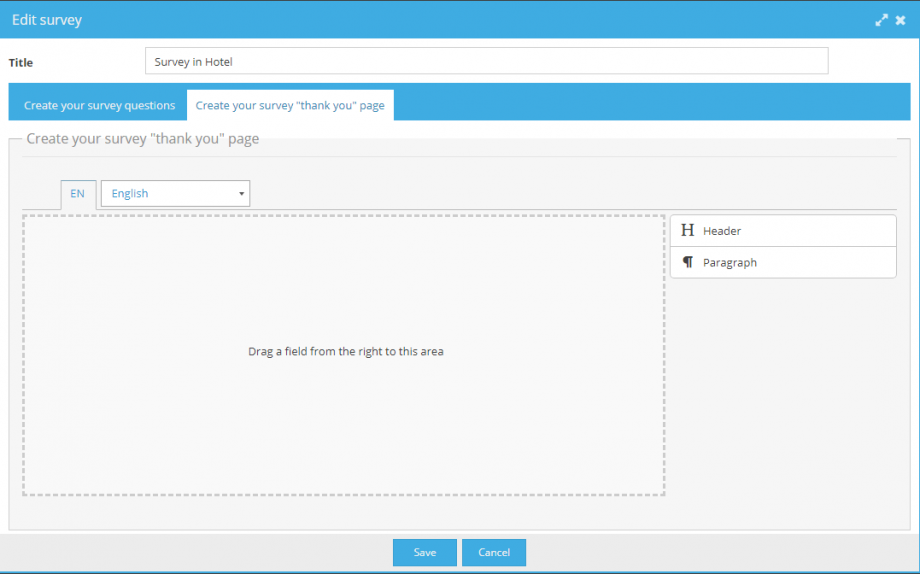 Attach prepared form to the spot/outlet. In the "My points" menu select the point where you want to carry out the poll. Press "Edit" button on the right.

Add the survey.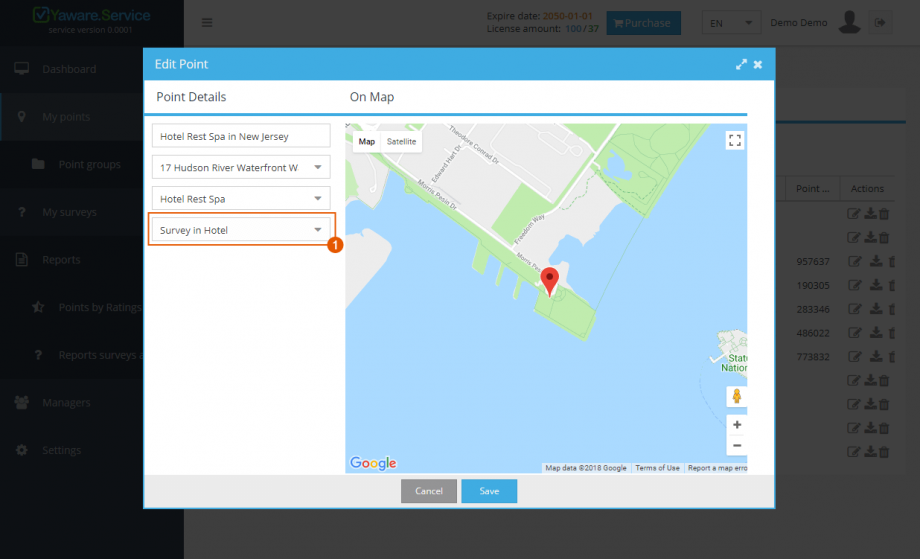 Print the template with QR-code. In the "My points" menu select the point to which the form is assigned. Press "Download sticker" on the right.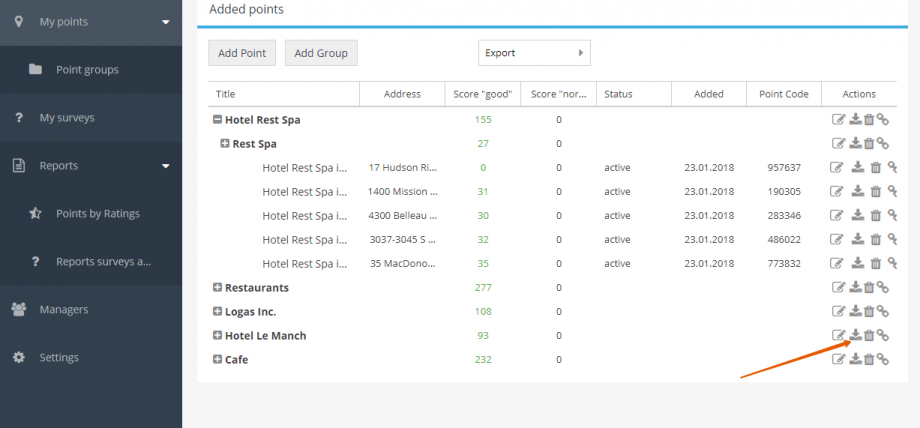 Select template and upload it.