Yaware.TimeTracker presents a feature of taking screenshots of employees' computer desktops.
This feature allows to visually assess employee productivity and also makes it easier to assess the productivity of remote employees.
Click here to learn how to setup this option.
1. Log into your Yaware.TimeTracker account: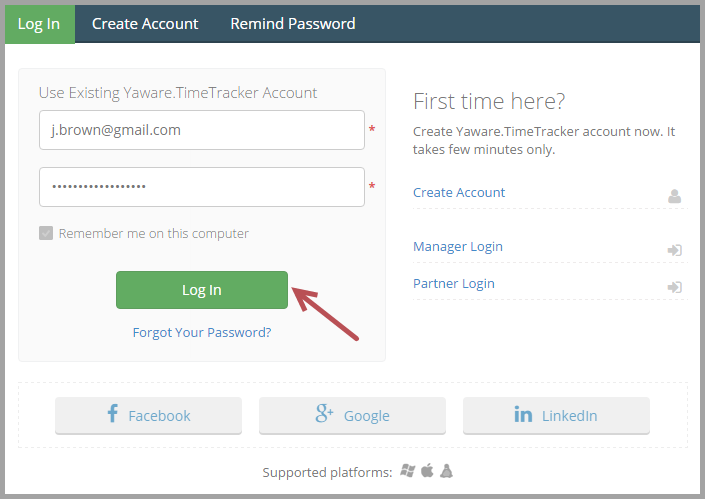 2. Go to Reports – Pictures – Screenshots:

3. Click on All Groups filter to choose the group/s for which you want the data to be displayed:

It is preferable to choose one group at a time to make analysis easier.
4. Now chose employee/s whose screenshots you want to see. It also preferable to view the screenshots one employee at a time:

5. Click on All Productivity filter to see which screenshots you want to see. You can view them all at once or apart:

6. You can view the screenshots only by a certain day. The option of choosing a week or month period is disabled here:

7. Choose how many images you want to see at a time:

8. Now, let's move on to the screenshots.
This is what the working space looks like: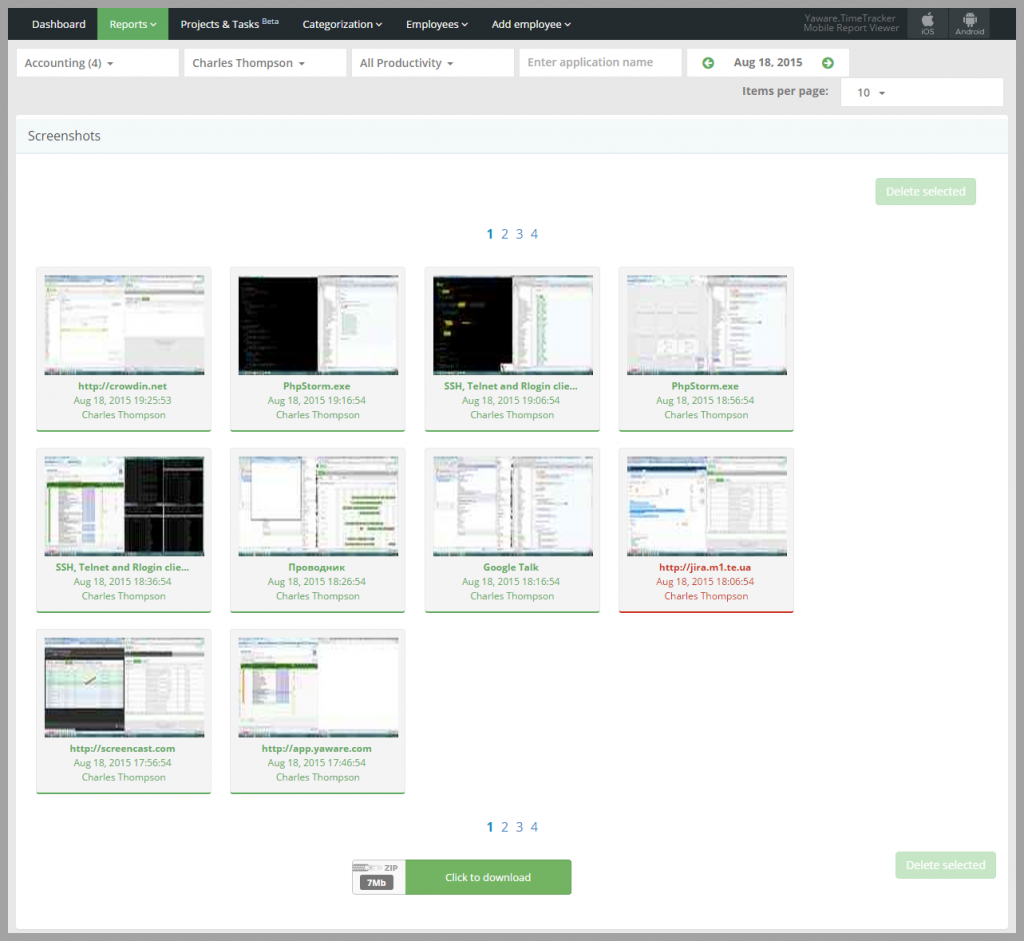 Using the application filter, you can see the screenshots for a specific app or website. Let's enterscreencast, as an example: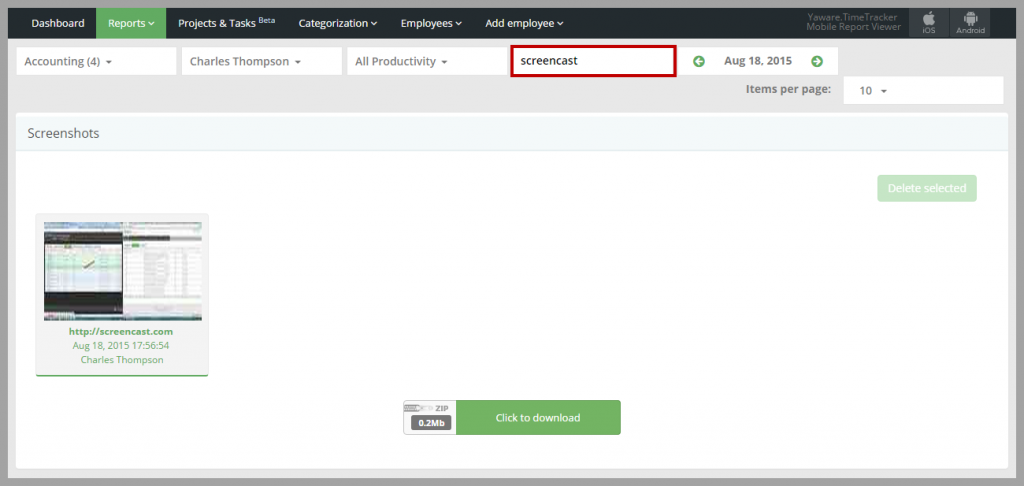 We see that on Aug 18, Charles Thomson used Screencast once at 5:56 p.m. and that this app is productive (because it is marked with green color).
Note: you can click on the screenshot to see the full-size image.
This is just a quick example of what you can do in this report.
In addition, you can download and delete screenshots. If you click on a particular screenshot, you can download it right away:

Or download all the screenshots in a ZIP-file:

To delete the screenshots, click on the arrow and the "Delete Selected" button:

That's it. Now you can benefit the visual information with Yaware.TimeTracker.