To start using Yaware.Service, please, sign up at the website. 
To register click "Sign Up" button and fill in short form with your Full name, email address and phone number (to help you install and configure the service).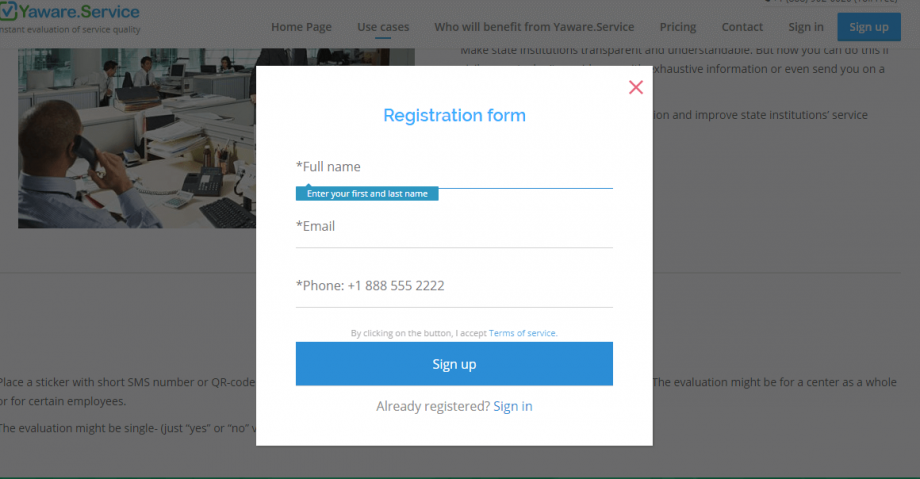 After submitting the form, please check your email (the one you put in form) and confirm registration.