Right after your client scans a QR-code the rating will appear in the statistics in personal cabinet.
At the "Overview" menu you'll find grouped by dates and categories:
Last active points
Inactive spots/outlets (not rated yet)
Rating chart for selected period (shows the amount of ratings)
Daily positive/negative ratings ratio and percentage.
Points with the most positive/negative ratings.
Popular evaluation methods.

At the "Points by Ratings" collected information on received ratings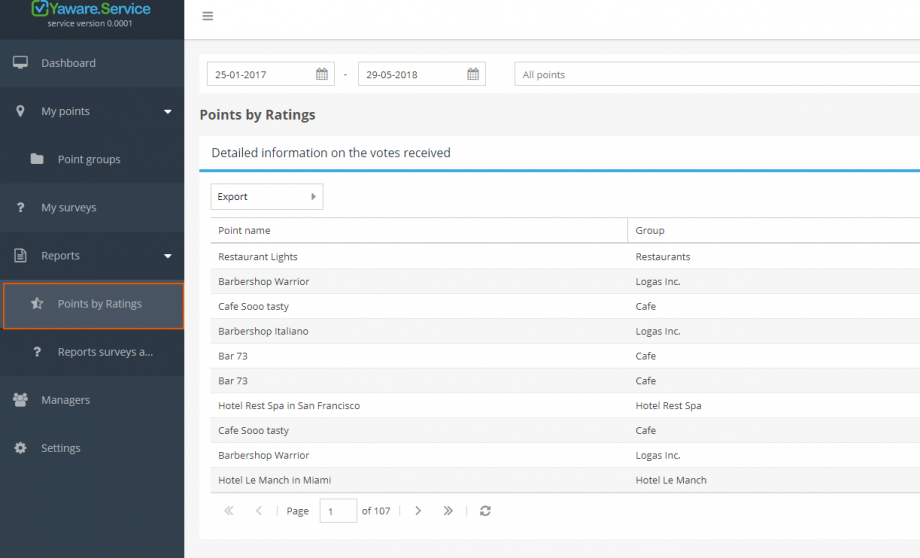 Here you'll find details on every rating made.