Step 1: Download setup file. To do this, login in your account. In main menu click "Add employee -> Yaware.TimeTracker Client". Click button "Download Yaware.TimeTracker Client for Linux" 2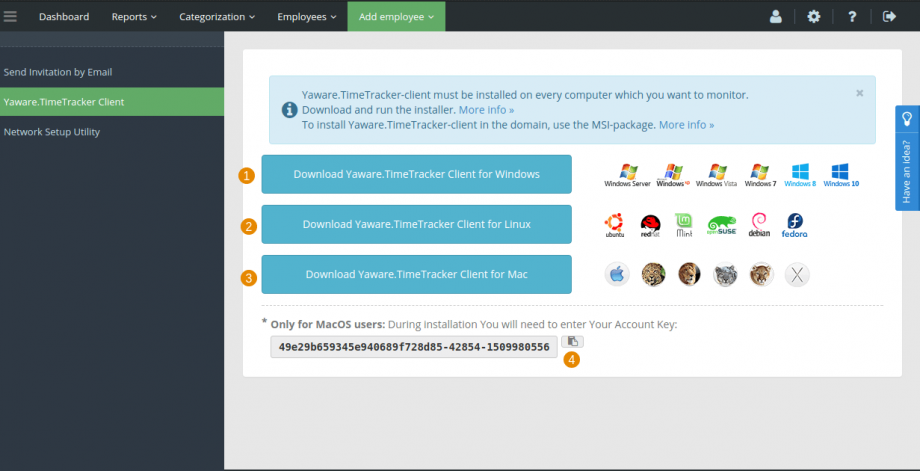 Step 2: Go to the directory where the script was downloaded and open terminal window.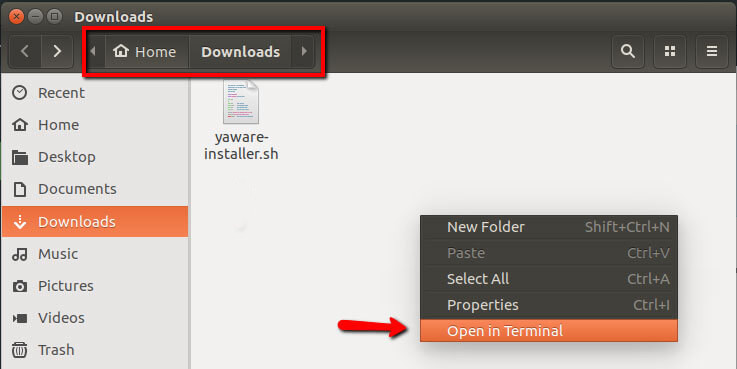 Step 3: In terminal window run chmod +x yaware-installer.sh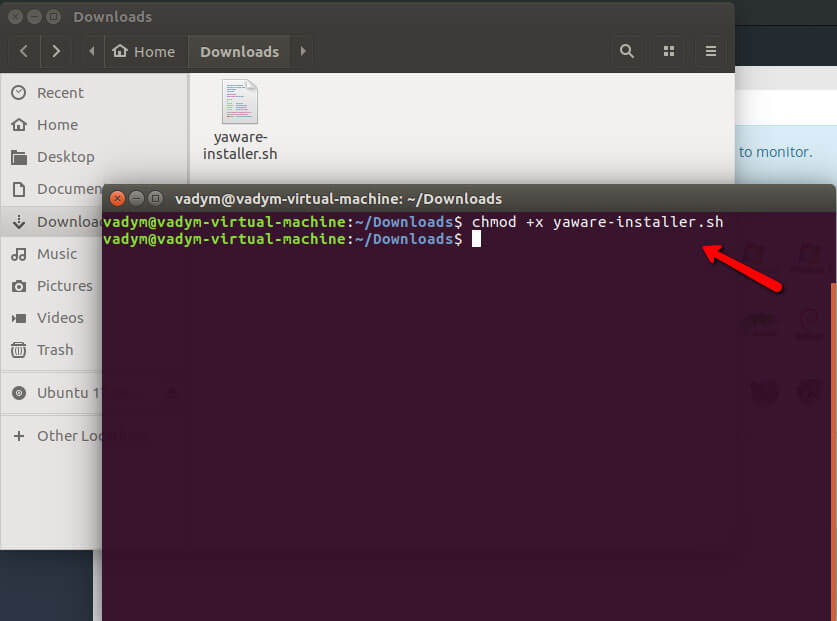 Step 4: Run shell script sudo ./yaware-installer.sh
Put sudo password to start yaware installation.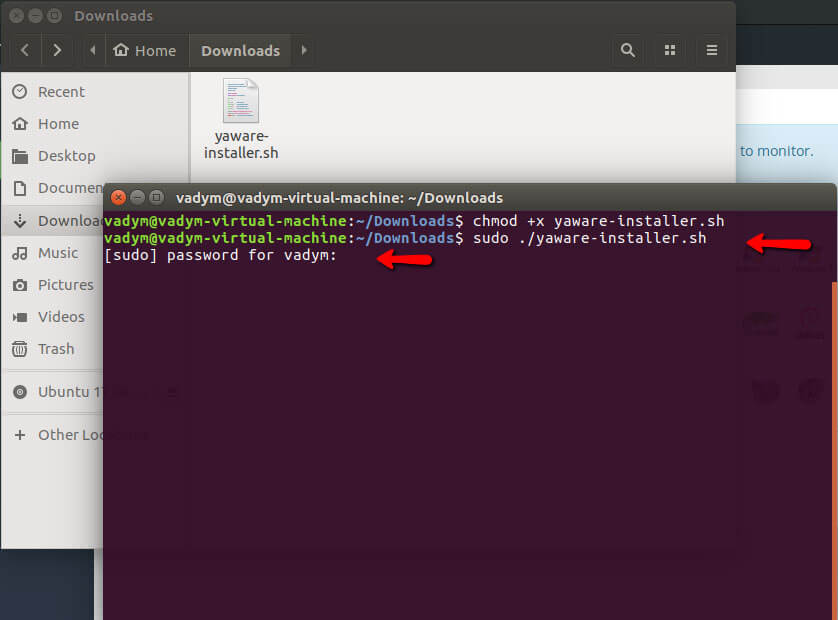 Step 5: It asks You "Do you want continue" press "Y" or "y" and press "Enter".
Step 6: If you want to read manual for downloading applications for browsers, press "Y" or "y" and press "Enter" key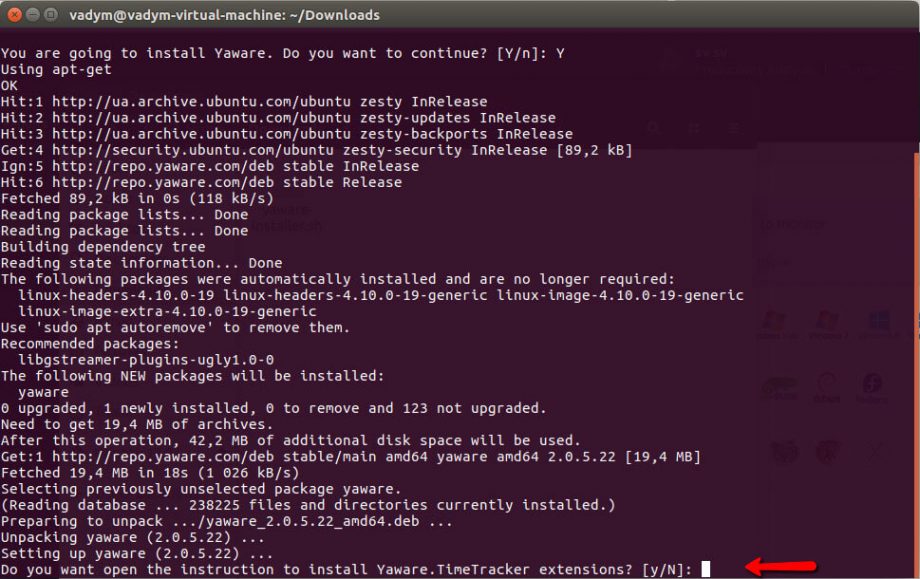 In status bar You'll see Yaware.TimeTracker icon. This means that the monitoring has started successfully.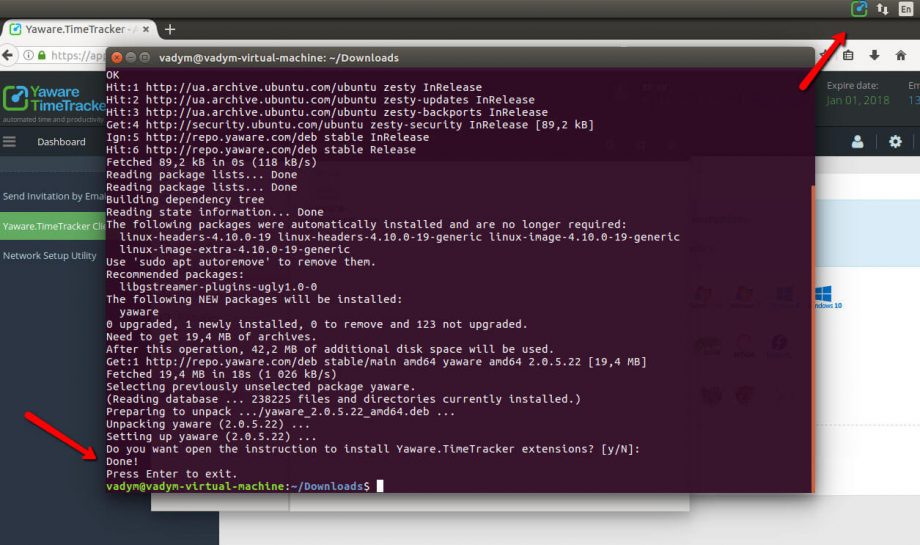 If Yaware.TimeTracker icon not showing, then put this code in terminal window:
ywservice -t ywservice